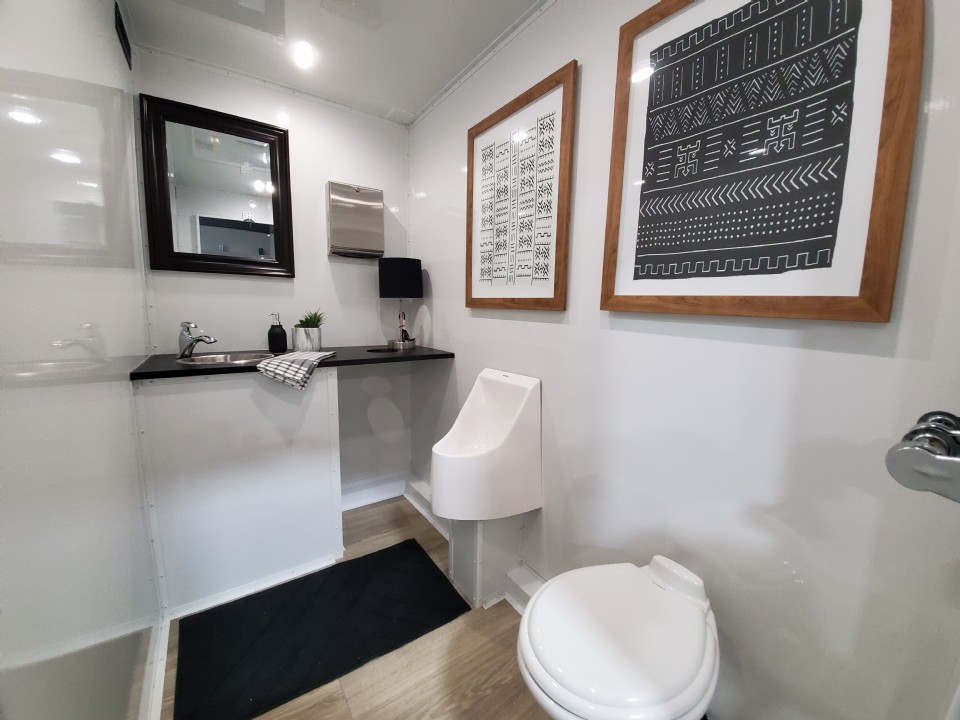 Mobile restroom trailers provide a clean, comfortable restroom option for individuals at an outdoor event or work site. Many guests and workers often find themselves tasked with the difficult decision of using a less than desirable portable toilet or finding an alternative means of using the restroom when options and space are limited. Mobile restroom trailers give guests the option to experience a traditional interior restroom when attending an outdoor event. They also allow businesses and venues to assess how many individuals will be attending an outdoor function, and configure the number of toilets and urinals in each mobile unit accordingly.
Having a restroom trailer available for guests or workers is a great way to show that you care about their comfort and convenience. Mobile restroom trailers can also be designed to accommodate individuals in a wheelchair or elderly end users. Many units are quick to deploy and easy to shut down at the end of an event.
Lang Specialty Trailers mobile restroom units come in a multitude of configurations and series to suit your needs. We have a wide range of trailers options including our flagship PRO Series, the affordable ECO Series, our high-end Luxury Series, and our Park and ADA trailers that meet the Americans with Disabilities Act requirements.