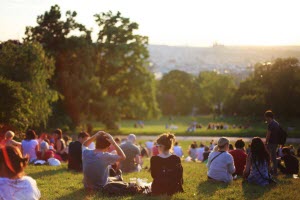 With a simple yet elegant design our restroom trailers are perfect for the special events industry. From corporate events to weddings we have floor plans and finishes that your customers will love.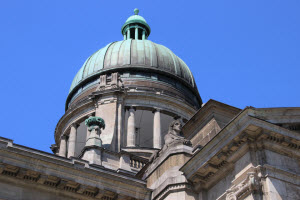 With health issues related to sanitation on the rise having restrooms and showers with flushing toilets and running water at public locations such as beaches, and State Parks is becoming more common. Many municipalities are purchasing restroom trailers for these situations rather than building permanent facilities because they can be deployed immediately and moved around a site if necessary. Restroom and shower trailers can utilize on board fresh water and waste water tanks or be plumbed directly into a sewage line.
Lang Specialty Trailers has a full line of trailers designed for the disaster relief market. The most common trailers requested in disaster relief situations are restroom trailers, shower trailers, and laundry trailers. We do our best to build an inventory of these trailers every hurricane season so they are available immediately for disaster relief companies. We know that trailers being sent into a disaster relief area take a beating and we have designed our PRO series trailers to handle that beating and be ready to move on to the next area they are needed.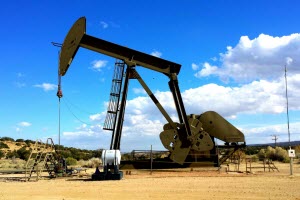 Keeping the workers on the oil and gas field healthy and happy is at the forefront with all of the leaders of the oil and gas field. Lang specialty trailers can help with this by providing restroom trailers with flushing toilets, running water, heat, and air conditioning. Other popular trailers on the oil and gas pads that we can provide are shower trailers, locker room trailers, laundry trailers, and decontamination trailers. All of our trailers are designed out of extremely durable materials to stand up the abuse that workers in the oil and gas industry can put them through.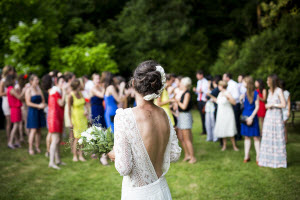 With the increasing popularity of farm weddings there are many farms and wineries opening up as wedding venues. One of the major hurdles in opening one of these venues is restrooms. Often these farms are in areas that use well water and their wells are not able to sustain the usage a wedding would require. Another problem we often see is getting a permit to build a restroom at the venue. Using a restroom trailer allows venues to circumvent both of these issues.