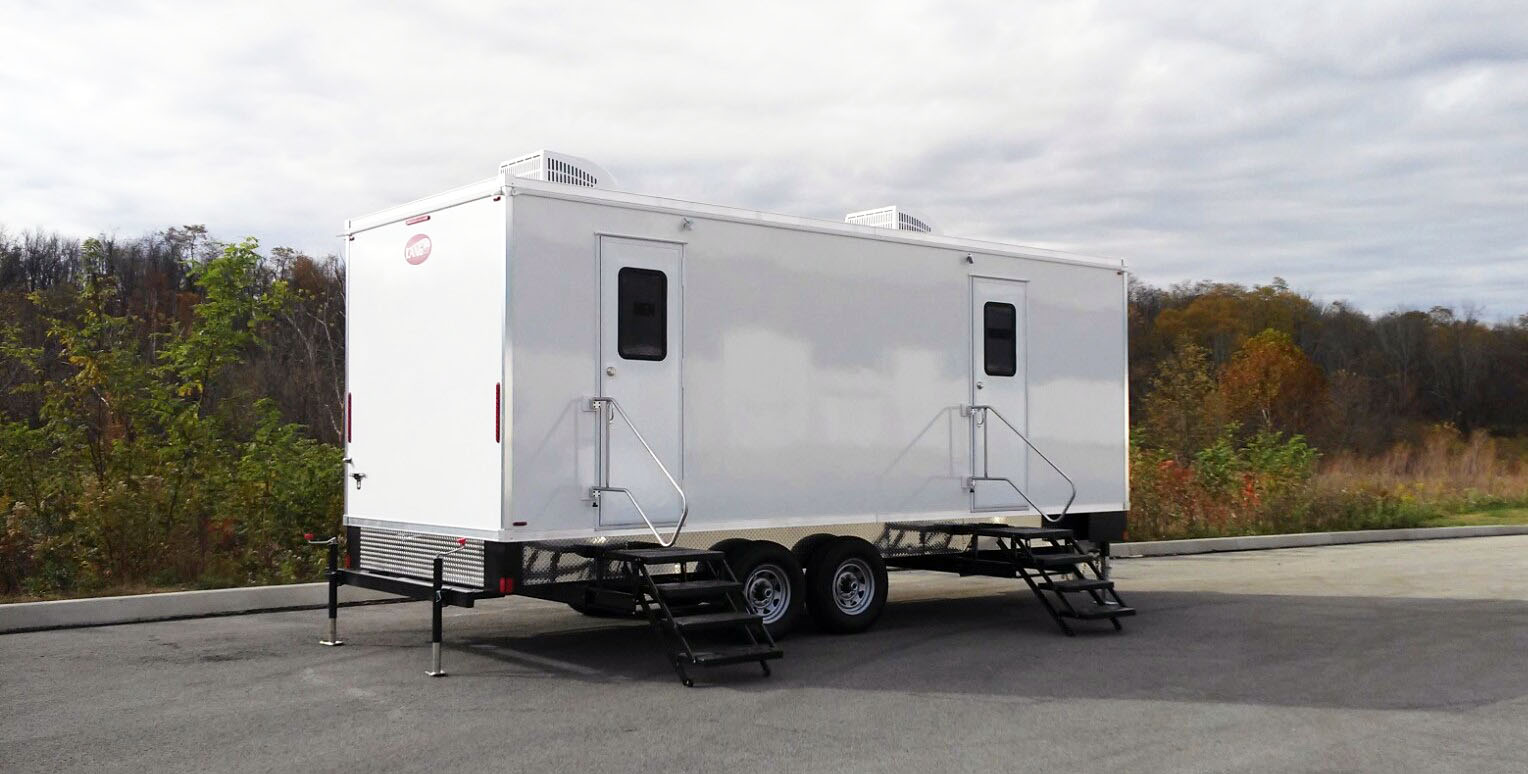 You may think of mobile restroom trailers as an asset only for use at special events such as weddings and other intimate gatherings. The reality is that mobile restroom trailers can serve clients in a multitude of different industries. Lang Specialty Trailers manufactures specialty restroom trailers for a wide array of customers, many of which fall outside of the wedding and event business.
Other industries where a mobile restroom trailer is a valuable resource includes:
Construction sites

Oil and gas

Disaster relief agencies

Homeless shelters

Non-profit organizations
Often times these industries have the need for a sturdy, quick deployment sanitation station that is built to withstand heavy foot traffic. As more agencies move away from traditional porta potties, we anticipate the need for durable mobile restroom units to grow. Our trailers feature flushing toilets, running water, AC and heat, and durable composite walls.
No matter what event or purpose you need a restroom trailer for, Lang Specialty trailers can produce a trailer to meet your unique specifications.

For more information, give us a call at: 724-972-6590